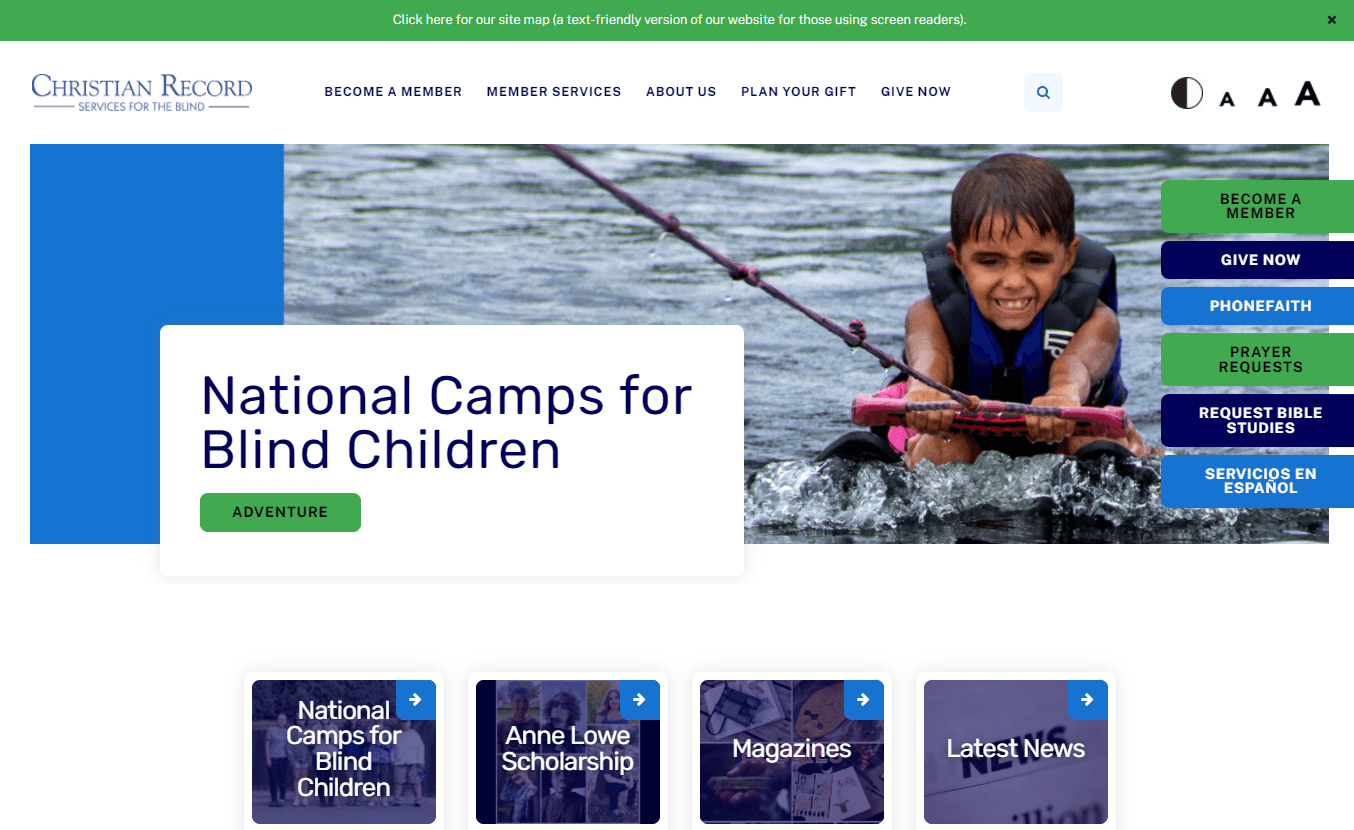 Christian Record Services, Inc. has launched a redesign of its website, www.christianrecord.org. The site now features a more contemporary layout. The redesign includes aesthetic enhancements to provide a more engaging user experience and enhanced navigation to help our visitors more easily find the information they need.
Visitors can browse through the different services provided by Christian Record Services, learn how to become a member in order to receive these services, and give a gift online to support this important ministry to people who are blind and visually impaired.
As part of the redesign process, Brian Carlson, digital media manager and project lead, partnered with individuals who are blind and visually impaired to help create a positive web experience for all visitors.
Christian Record Services is an international ministry to people who are blind. The nonprofit was founded in 1899 and is headquartered in Lincoln, Nebraska. To learn more, visit www.ChristianRecord.org, call (402) 488-0981, or connect on Facebook, Twitter, Instagram, or LinkedIn (@CRSBfriends).