Christian Record Services, Inc. Senior Staff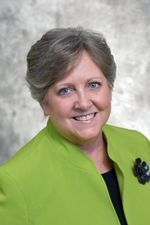 Diane Thurber, President
Diane Thurber carries out the directives of the Board of Directors and oversees the administration, programs, and strategic plans of the ministry of Christian Record Services, Inc. to ensure its mission is achieved. She also serves on a variety of committees to provide counsel to and support for initiatives of other ministries that are dedicated to empowering people who are abled differently or have special needs. Her travels have taken her around the globe where she has seen firsthand the miraculous transformation that can occur by providing access to literature and extending compassion to those often marginalized.
Lonnie Kreiter, VP for Finance
Lonnie Kreiter is responsible for the financial administration, certain human resources, and internal management functions for Christian Record Services. The organization is audited by two separate auditing services each year. We take seriously our fiscal responsibility to our members and donors.
---
Christian Record Services, Inc. Board of Directors
| Name | Board Member Since |
| --- | --- |
| G. Alexander Bryant, Chair | 2016 |
| Elaine Hagele, Vice Chair | 2005 |
| Kyoshin Ahn, Vice Chair | 2020 |
| Diane Thurber, Secretary | 2015 |
| Jackie Anderson | 2023 |
| Tony Anobile | 2018 |
| Dan Carlson | 2010 |
| Judy Glass | 2023 |
| Minner Labrador | 2021 |
| Matthew Orian | 2017 |
| Larry Romrell | 2017 |
| Vinita Sauder | 2015 |
| Dexter Thomas | 2017 |
| Topher Thompson | 2015 |
| Gary Thurber | 2010 |
| Deborah Whitfield | 2021 |