Christian Record Services, Inc. Senior Staff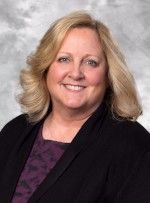 Diane Thurber, President
Diane carries out the directives of the Board of Directors and oversees the administration, programs, and strategic plans of the ministry of Christian Record Services for the Blind to ensure its mission is achieved. She also serves on a variety of committees to provide counsel and support for initiatives for other ministries that are dedicated to empowering people who are differently-abled.
When not in the office, Diane enjoys traveling with her family and learning more about other cultures. Her travels have taken her around the globe where she has seen firsthand the miraculous transformation that can occur by providing access to literature and extending compassion to those less fortunate. Additional interests include playing the piano and flute and trying to keep her ball out of sand traps and water hazards when playing a round of golf with husband Gary.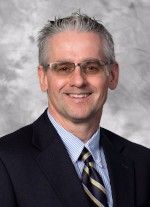 Lonnie Kreiter, VP for Finance
Lonnie is responsible for the financial administration, certain human resources, and internal management functions for Christian Record. The organization is audited not once, but twice, each year. We take seriously our fiscal responsibility to our members and donors. 
When not in the office he enjoys traveling, physical fitness activities, and being outdoors. He is also an 'all things motorized' enthusiast which includes water sports: water skiing, wakeboarding, and boating in general. 
---
Christian Record Services, Inc. Board of Directors
| Name | Years |
| --- | --- |
| G. Alexander Bryant, Chair | 4 years |
| Elaine Hagele, Vice Chair | 15 years |
| Kyoshin Ahn, Vice Chair | 1 year |
| Diane Thurber, Secretary | 5 years |
| Tony Anobile | 2 years |
| Al Burdick | 10 years |
| Dan Carlson | 10 years |
| Brad Forbes | 4 years |
| Debbie Manasco | 10 years |
| James McArthur | 40 years |
| Matthew Orian | 3 years |
| Troy Peoples | 5 years |
| Leo S. Ranzolin Sr. | 30 years |
| Randy Robinson | 1 year |
| Larry Romrell | 3 years |
| Vinita Sauder | 5 years |
| Dexter Thomas | 3 years |
| G. Ralph Thompson | 40 years |
| Topher Thompson | 5 years |
| Gary Thurber | 10 years |
| L. Brant Westbrook Jr. | 15 years |
| William L. Wood | 18 years |
---
Christian Record Services, Inc. Staff
Andrea Ahrens, Development Director
Andrea's job at Christian Record is to share the organization's mission with people who want to make a meaningful difference in the lives of people who are blind. All of our programs for the blind are free to our members, the summer camps, reading materials, Bible studies, Bibles, and an online library with more than 1,600 books. None of this would be possible without the generous donations given by people who care. When not in the office Andrea enjoys being outdoors with her family where she says you'll often find them at the zoo.
Marci Baker, Assistant Development Director
If you are a donor, you know Marci. Marci stewards the gifts Christian Record receives from nearly 7,000 donors each year. Marci makes sure to acknowledge donors for their kind support promptly. When the workday is complete, Marci likes to read, watch old movies, sew, bake, and spend time with her family. Unfortunately, there are not enough hours in the day for all the things Marci likes to do.
Taumi Baker, Assistant to the President for Special Projects
Taumi is a graphic designer, print manager, and project manager. She designs all the printed materials that Christian Record produces for its members and the public. Her creative work on special events, such as the EYE RUN, is what brings the extra special touches that make each year's event both fun and rewarding for all who participate. When not at work she enjoys cooking, art history, sunshine, reading, all things design, and party decorating.
Richard Clark Jr., Assistant Editor
Christian Record produces several magazines, two of which are produced by Richard each quarter. Christian Record and Children's Friend are both offered in Braille. He also manages the Bible correspondence school, which on average has about 70 blind students. When not a wordsmith or teacher, Richard likes to spend time outdoors. His favorite activities are to watch wildlife and grow a simple garden of edibles and ornamentals.
Kalvin Follett, Member Services and Studio Director
Christian Record launched an online library in 2017 that currently holds more than 1,600 titles. These books can be listened to immediately or downloaded to member's devices and read in large print or electronic braille. Kalvin, and his team, review and add to the library popular new titles every month. He also produces audiobooks and magazines and oversees the team that distributes all printed materials. When he is not in the office, Kalvin enjoys running, biking, and walking the many trails in Lincoln. He and his family enjoy vacations that often include camping, hiking, and other outdoor adventures.
Yamell Juárez, Member Services Liaison/Hispanic Services
Yamell supports Hispanic members with library services. She helps maintain the member database and lending library of digital cartridges. Yamell efficiently distributes requests to members for books as they are available. She also translates documents and media for other staff from English to Spanish and is responsible for coordinating the production of the quarterly El Centinela audio magazine. When not at work, Yamell enjoys spending time with her family, hiking, camping, participating in fitness activities, reading, and helping others.
Joshua Kittleson,  Member Services Liaison Lead
When members call to inquire about services, Joshua responds. He assists members who need support with library services and provides information to prospective members. His thoughtful attention to member care helps those we serve return when they have personal concerns and prayer requests. When not at work, Joshua is involved at his church as a Pathfinder Youth Group Leader, and he enjoys miniature photography.
Sydney Leffler, Controller
Sydney works closely with the Vice President for Finance to prepare and evaluate the financial records for Christian Record. Every donation, grant, expenditure, is carefully coded and processed. She processes payroll, accounts payable, and accounts receivables for the organization. When not in the office, Sydney enjoys spending time with her husband and playing the piano, most recently she's been working to master the first of Gershwin's "Three Preludes."
Kristine Lemons, Communications Director
Kristine leads out in the overall communication efforts for Christian Record services, including website management, social media, events, and the online newsletter. Hers might be the friendly voice you hear on the phone, the fingers that reply to your email inquiry, or the person who gives you a guided tour of the office, too! When not in the office, Kristine enjoys spending time with her husband and son, planning local outings and her next DIY project, and laughing at the antics of their cat and dog.
Jeri Lyn Rogge, Editorial and Outreach Ministries Director
Jeri is part of a ministry team that produces magazines in large print, Braille, and audio for people who are blind. She builds partnerships with and develops resources for church leaders and camp directors as well. When not in the office, she enjoys volunteering at her church and in her community. She's a mom of two boys and a wife of one husband who she says "keep my life interesting and fun."  
Dennis Tejada, Assistant to Administration
At the office, Dennis is a whirlwind of activity, troubleshooting IT concerns, tracking inventory of all our large print and Braille resources, handling mailing, and offering assistance where needed so all other departments are able to function. Without Dennis, it would be tough to get anything done! When not keeping things on track here, he is busy participating in activities for his church and community.