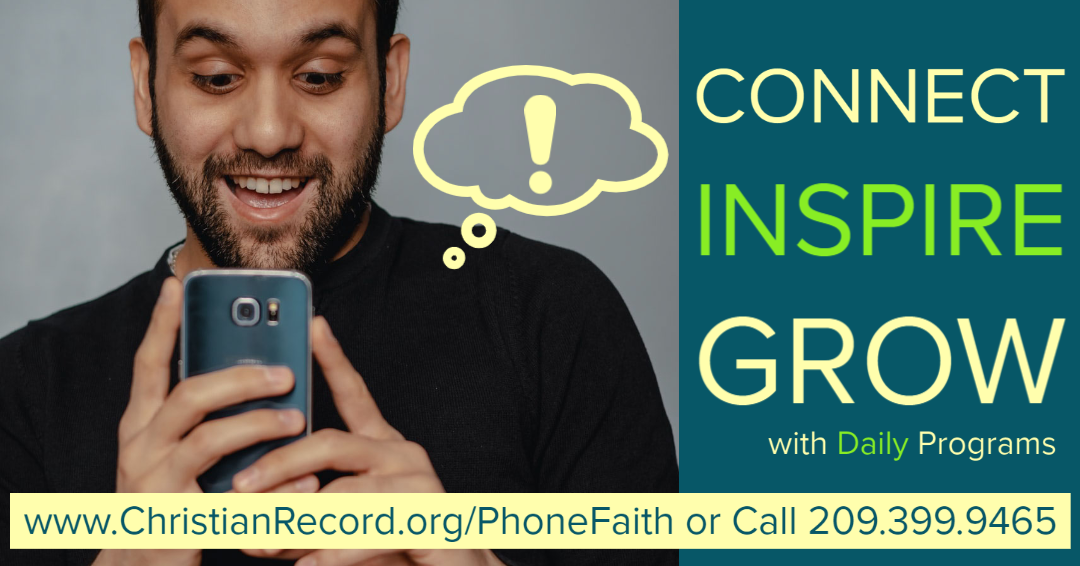 Christian Record welcomes PhoneFaith, an outreach ministry for people who are blind. Daily PhoneFaith dial-in presentations strive to inform, encourage, and inspire the mind, body, and spirit through mental health and wellness sessions, social meet-and-greet interactions, Bible games, and prayer time. 
Click here to listen to an interview with Dr. Leanora Ruff, program coordinator for PhoneFaith!
---
Call PhoneFaith at 209.399.9465
View PhoneFaith Calendar here: https://www.startmeeting.com/wall/christianrecord
Download large print schedule here: PhoneFaith Schedule
Download screen-reader compatible PDF here: PhoneFaith Schedule for Screen Readers
Listen to previously recorded PhoneFaith programs by calling the playback line at 425.585.7012, access code 388 488 457#.
To comment or share an idea regarding your PhoneFaith experience, please call 402.488.0981, option 3, or email services@ChristianRecord.org.
---
Listen to PhoneFaith Sample Programs
Listen to our PhoneFaith debut program with a small group of listeners, as we were testing this new program!
Due to copyright issues, PhoneFaith programs are available to individuals who live within the United States and its territories.