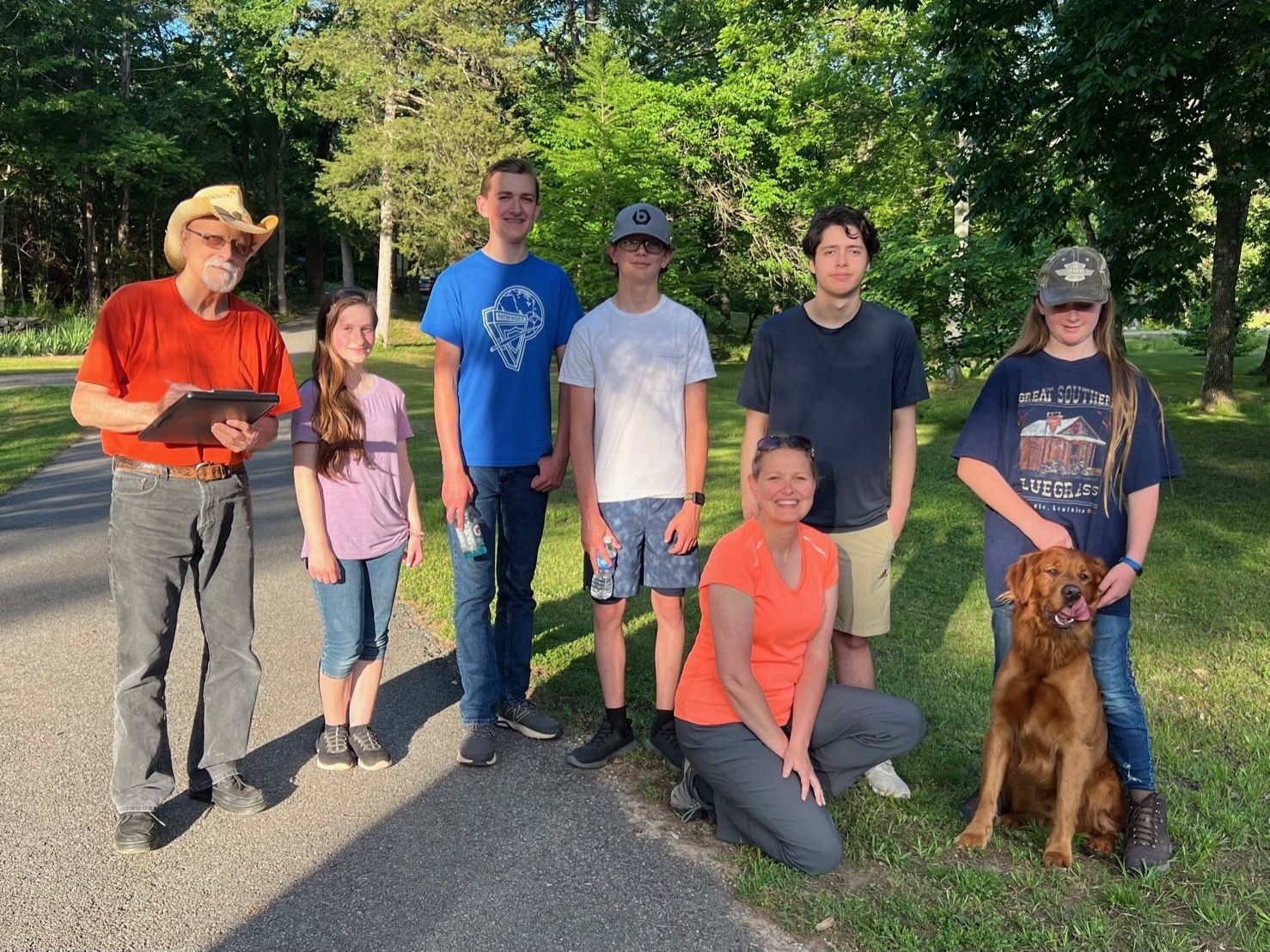 In a heartwarming display of unity and compassion, a small group of Pathfinders from Mountain View SDA Church in Mountain View, Arkansas came together in May to organize a walkathon, raising over $500 to help provide a scholarship for someone to attend summer camp through National Camps for Blind Children.
NAD Deaf Ministries coordinator and Church Pathfinder leader Esther Doss and her group of five students were inspired to organize this fundraiser, after completing their braille honor in their weekly meetings.
"The kids really loved everything about braille," says Doss. "We practiced using a braille slate and stylus to punch the letters and learned a little about how to read this unique code. As we neared the end of the honor, we wanted to take it one step further and see how to really make this a special experience for them."
Doss and her son thought about the idea of a walkathon while going around a half-mile walking track near their home. When she brought up the idea of using the walkathon idea to help send someone who is blind to camp, the Pathfinders were excited.
"I saw the value of blind camp at Camp Yorktown Bay when I was younger," says Doss. "When I told my Pathfinders about the joy on the faces of the campers, they jumped right in and started asking for pledges."
The Pathfinder group reached out to their local community, inviting individuals, families, and organizations to sponsor them for each half-mile lap they walked. Pledges started coming in, and the kids got excited about the event. One kid even got pledges for her dog, who was also participating!
On the day of the walkathon, the Pathfinders gathered with enthusiasm and a shared sense of purpose. The event was filled with smiles and laughter, as students showed a sense of endurance that exceeded their leaders' expectations. On average, each student walked six miles around the walking path.
This incredible fundraising effort not only showcases the determination and empathy of these kids but also highlights their commitment to inclusivity and making a positive difference in the lives of others.
To find out more about Christian Record Services and learn how to support this important ministry, please visit www.christianrecord.org or call 402-488-0981.