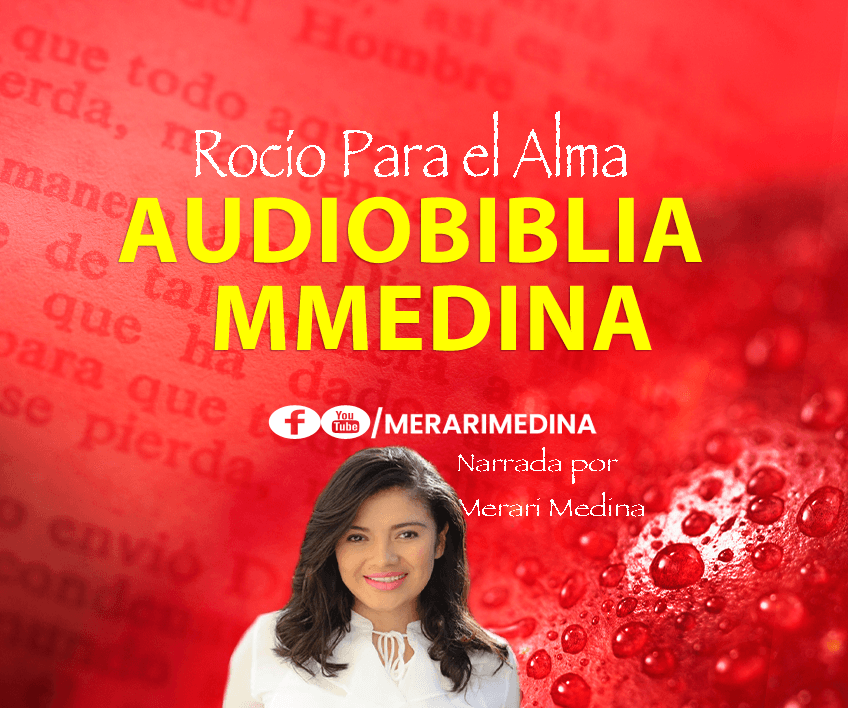 Christian Record Services is proud to announce its partnership with Merari Medina-Castellón, an accomplished voice-over talent and social media influencer, to distribute her daily audio podcast, Audiobiblia, making it available through our digital library for members who are blind or experiencing vision loss. This partnership is a unique opportunity to contribute to the audio ministry that both Medina and Christian Record Services are passionate about.
As part of this partnership, Medina will share her Bible readings in Spanish, titled "Rocio Para el Alma" ["Dew for the Soul"]. These recordings will be used to reach all generations of the membership of Christian Record Services with the hope found in the scriptures.
"As we expand our library to meet the needs of our Spanish-speaking members served both in the U.S. and worldwide, we are delighted to add the daily audio Scripture readings by Merari Medina," said Diane Thurber, President of Christian Record Services. "How refreshing to see a young adult seek out ways to share her talents and collaborate in ministry to people who are blind. We praise God for this new avenue to share God's Word."
Christian Record Services and the North American Division of Seventh-day Adventists are excited about the potential impact that this partnership will have on the work of the Church.
"It is my belief this collaboration is an excellent way to intentionally reach a specific target audience," said Dr. Rohann D. Wellington, Director of Professional Services at the North American Division. "The Scripture narration by Merari Medina provides spiritual dew daily for the soul that is searching for a fresh anointing. It is my prayer this project will draw someone closer to Jesus."
By sharing her work with a wider audience, Medina hopes this new collaboration will motivate others to be excited about reading and studying the Bible.
"In my childhood, I used to read stories of the Bible to my aunt, who was blind," said Medina. "It is my desire that the AudioBiblia readings will reach many people for the kingdom of Heaven."
Located in Lincoln, Nebraska, Christian Record Services serves nearly 18,000 members throughout the U.S. and in countries around the world. For more information, please visit www.christianrecord.org, call 402-488-0981, or email info@christianrecord.org.