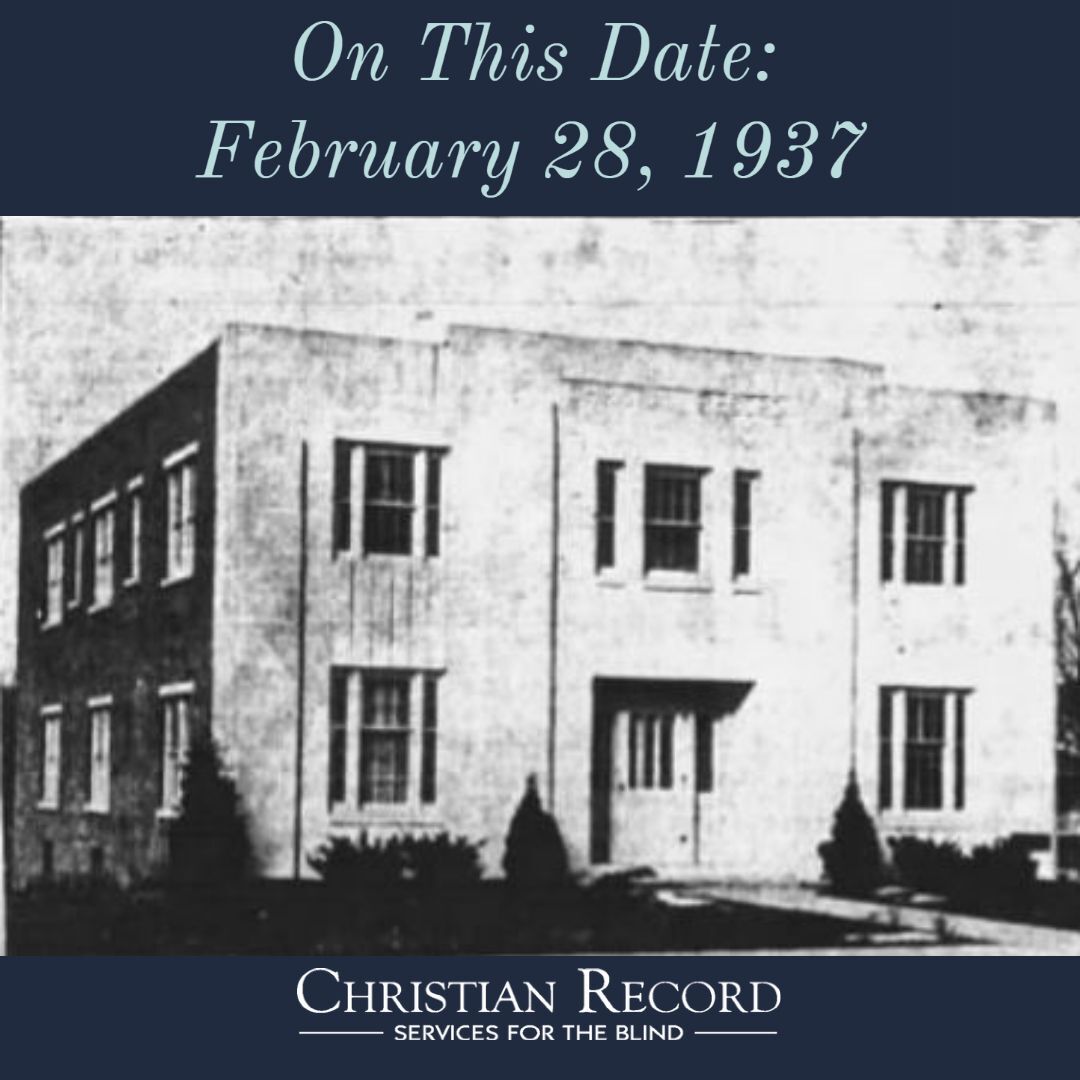 In December of 1936, the headquarters of Christian Record Services was moved into a new building at the corner of 48th and Bancroft streets, an all-modern structure with all the conveniences needed and desired for the work. The new home was designed and built by Felix Lorenz.
On February 28, 1937, the building was opened to the public for an open house with special guides on hand to take guests through every department.
An article in the Lincoln Journal Star on this date begins with this historical description of the organization:
"More than 35 years ago, A.O. Wilson, himself blinded, and realizing the great yearning for good literature of those, like himself, living in darkness, ground out the first copies of the Christian Record on a press improvised from a common clothes wringer. The first issue, one of 75 copies, was all hand work from start to finish. It was a superhuman effort, requiring tedious hours of painstaking labor, and by one working under the great handicap of blindness. But the Christian Record of today bears witness that the first effort was one of great value."