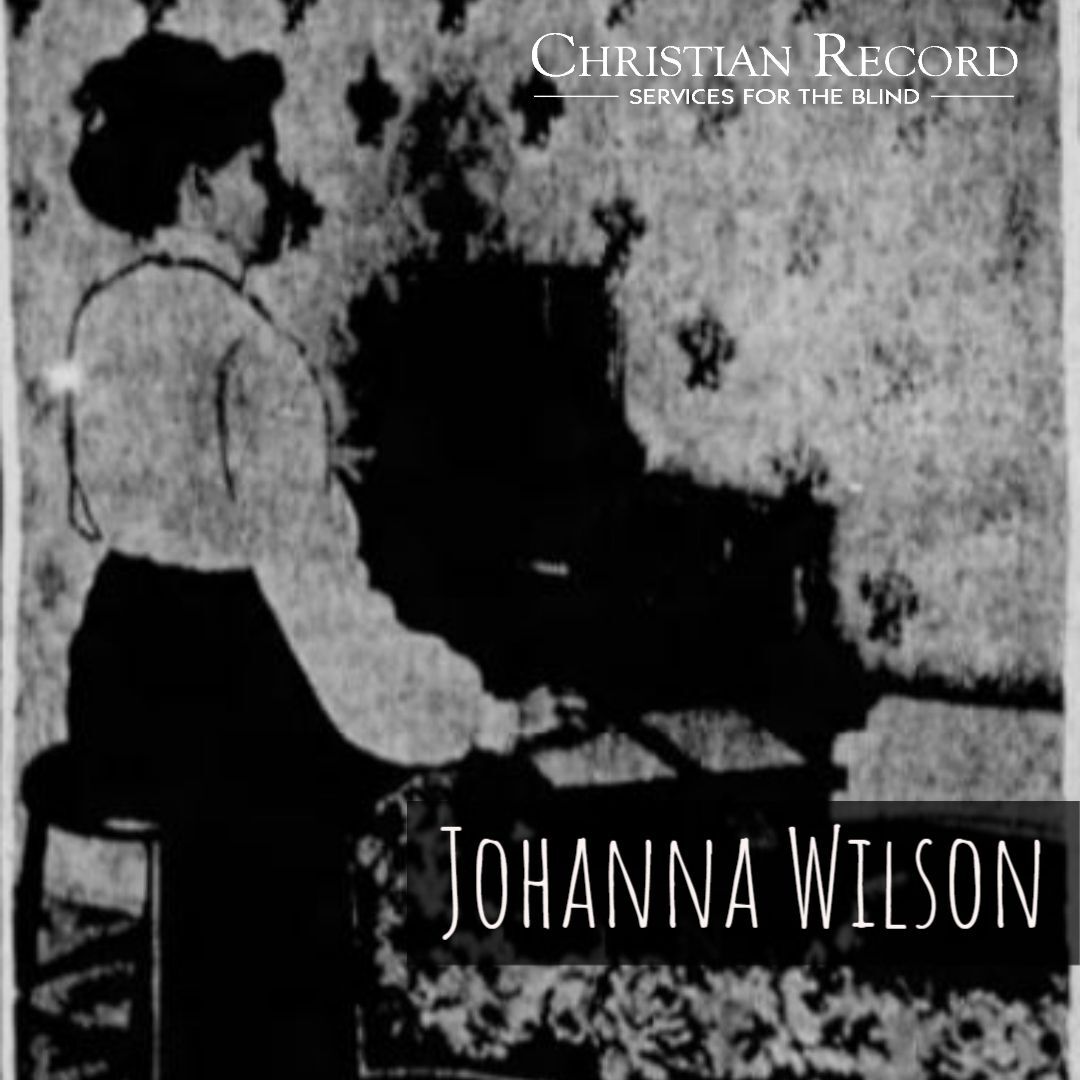 Johanna Wilson, who helped found Christian Record Services with her husband, Austin Wilson, was born 151 years ago this week on September 7, 1871.  Born in Estherville, Iowa, she enrolled at the Iowa School for the Blind in Vinton in 1887, two years before Mary Ingalls, from Little House on the Prairie fame, graduated.  
According to reports, Austin met Johanna in Vinton and it appeared to be "love at first sight."  The couple was married June 19, 1899.
In 1917 she said, "I worked on Christian Record and lending library for the blind for 17 years, doing a variety of work, including selecting and preparing material for publication, stereotyping and proofreading and correspondence...I will endeavor to be a live, loyal, helpful church member; doing the work that can be done by one without sight...".
In addition to her work with Christian Record Services, Johanna was also elected as treasurer for the Nebraska Association of Workers for the Blind in 1912.  
In this picture, Johanna is reading braille copy with one hand and operating the stereotyping machine which transcribes the dots to metal plates, with the other.