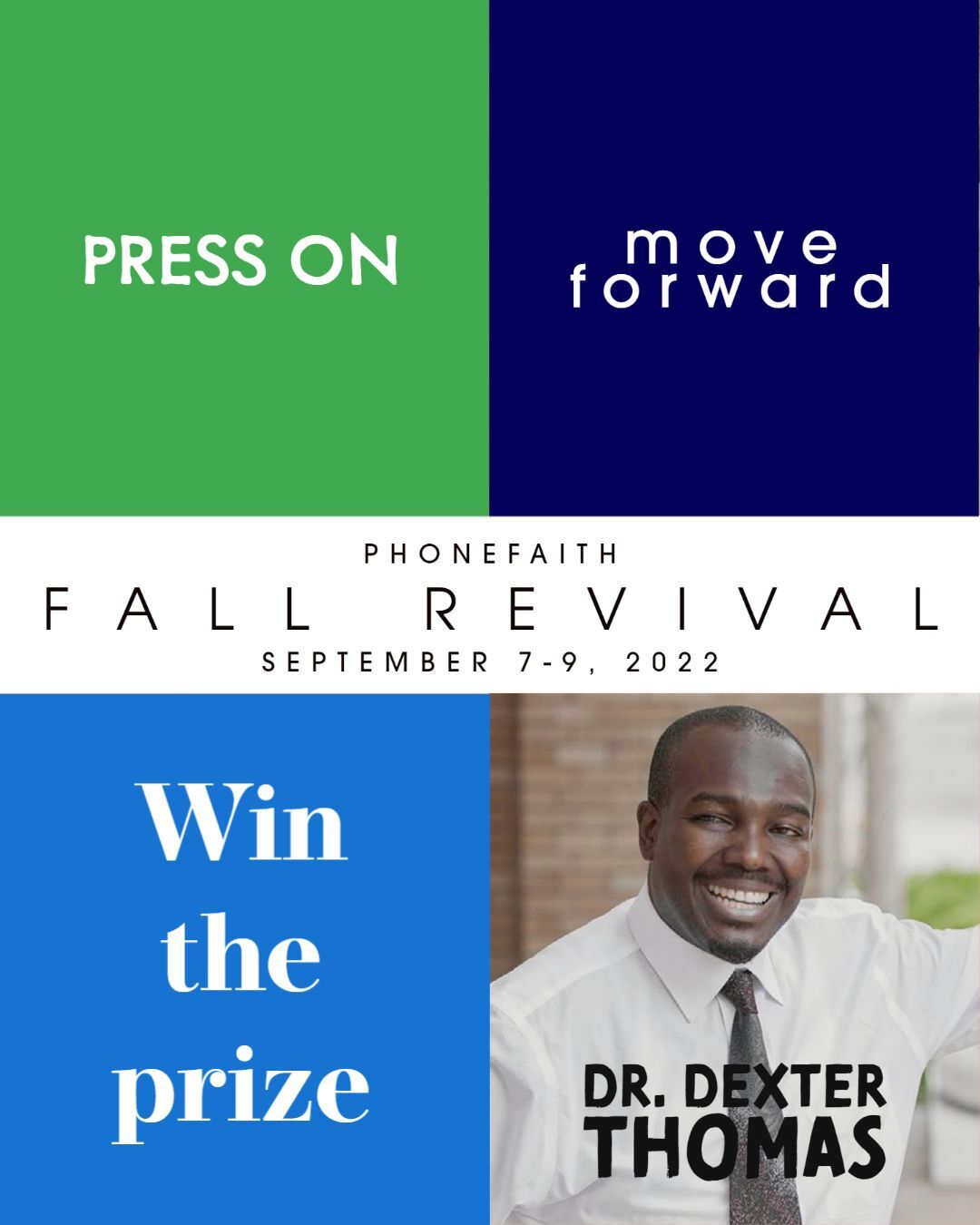 The PhoneFaith Revival is this week! The revival is a short series of meetings to strengthen your spiritual journey. Join us on September 7-9, at 6:00 p.m. Central / 7:00 p.m. Eastern. 
The revival theme, "Press On, Move Forward, Win the Prize" is based on Philippians 3:13-14: "Brothers, I do not consider that I have made it my own. But one thing I do: forgetting what lies behind and straining forward to what lies ahead, I press on toward the goal for the prize of the upward call of God in Christ Jesus." (NIV). 
Our speaker is Dr. Dexter Thomas, who has been doing motivational speaking around the world for the past 15 years.  Dr. Thomas has served as a member of the Christian Record Services board since 2017 and is the founder of the PhoneFaith ministry.
Please save the date, invite your friends, and plan to join us on PhoneFaith!
• PhoneFaith Dial-in: 209.399.9465
• PhoneFaith Web Access: bit.ly/PhoneFaith 
Join us every day for an ongoing selection of PhoneFaith programs to encourage your personal and spiritual growth! 
Call 209-399-9465 anytime to hear a schedule of upcoming programs on PhoneFaith. 
Visit www.ChristianRecord.org/PhoneFaith to access online, large print, or screen-reader compatible versions of the schedule. 
Contact Member Services (402-488-0981, option 3, or services@christianrecord.org) to request a copy in braille or large print.