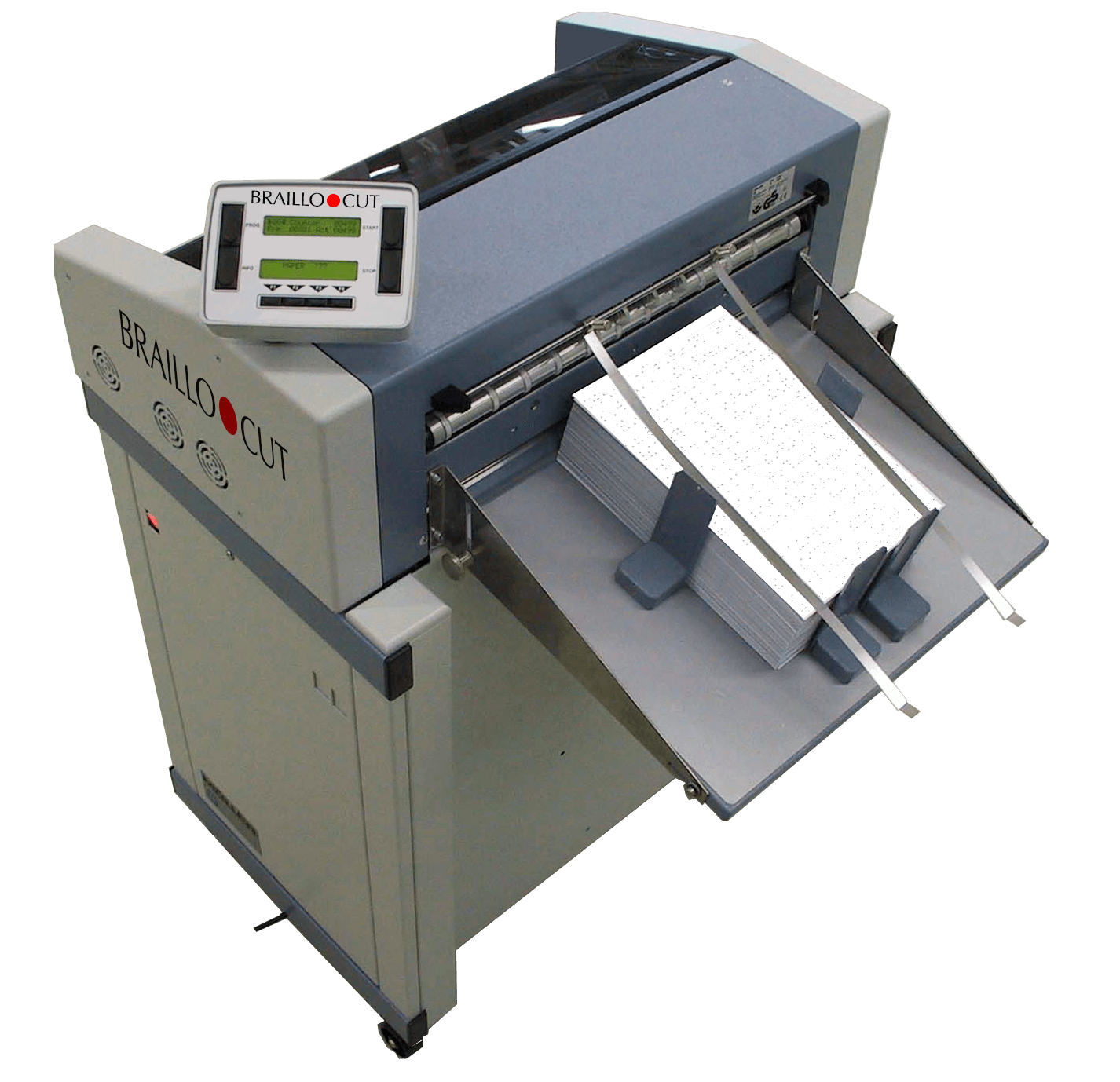 The Christian Record Services staff is excited to get a new machine delivered and installed this week. The Braillo will simplify our braille production process by requiring less manpower by automating specific tasks.
The Braillo Cut machine offers an attractive stand-alone option for cutting continuous braille paper in a flexible and modular design. By removing any signs of perforations from all four sides of the page, it will provide a clean-looking finished document. 
Before adding this machine, the Christian Record staff would remove the edges of the braille paper and also separate each perforated page by hand, a process called "bursting". It will also be safer for employees who have had to deal with the dust that is created by separating the pages manually.
The Braillo Cut machine is made in Germany and is "braille modified" in Norway.