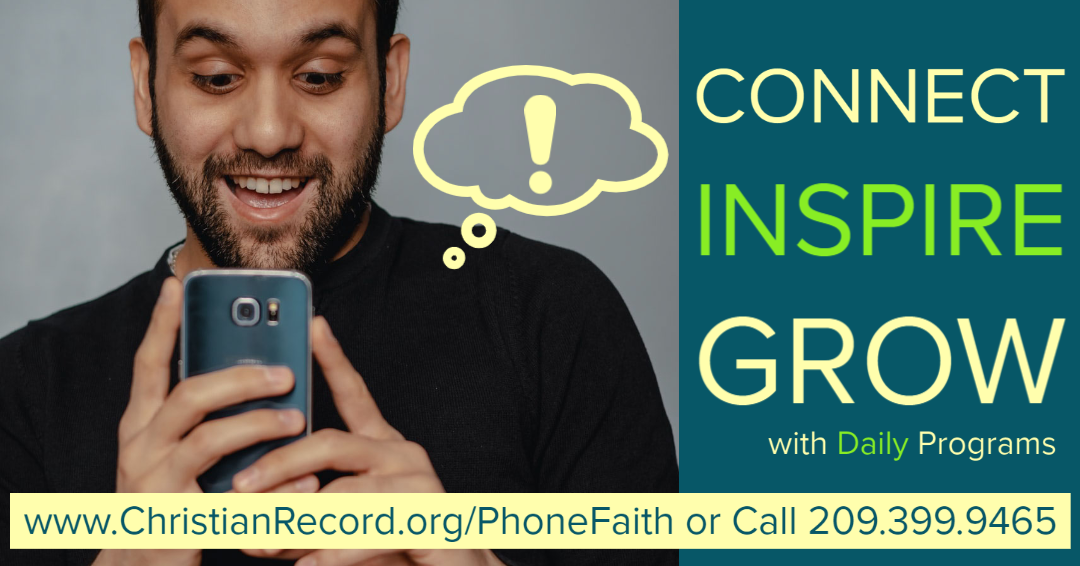 Christian Record Announces PhoneFaith, Offering Daily Call-In Inspiration
Lincoln, Nebraska – Christian Record Services announces and welcomes the addition of PhoneFaith as part of our outreach ministry for people who are blind. Daily PhoneFaith dial-in presentations will offer opportunities to inform, encourage, and inspire the mind, body, and spirit through mental health and wellness sessions, social meet-and-greet interactions, Bible games, and prayer. 
"Bringing PhoneFaith into the Christian Record family of programs has been our goal for several years. We are grateful for God's guidance, in a time when so many are aware of the impacts of loneliness and isolation, to offer a new way for the people we serve to connect, engage and grow," says Diane Thurber, President of Christian Record Services for the Blind. "We are also pleased to welcome Dr. Leanora Ruff, who will be overseeing the PhoneFaith ministry as part of the Christian Record team and brings with her years of valuable experience creating and managing call-in programs for individuals who are blind."
A special Healthy Choices program is taking place tonight, September 2, 2020 at 6:00 pm Central, and focuses on mental health. You can join the PhoneFaith program by calling 209-399-9465. For more information, including a chance to listen to a sample audio program of PhoneFaith, please visit www.PhoneFaith.org.