Dee Dee's Story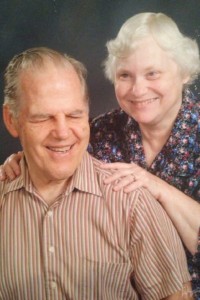 Rich, my husband of 52 years and I have been blind since birth. Our lives have benefited immeasurably because of generous donors of Christian Record Services, Inc. Many families out there with parents, grandparents, or children who are blind need to receive free Christian Bible-based reading material. We were one of those families.
We have five children. All of them are sighted. When our children were young, Christian Record Services sent us books that had both braille and text so that we could read to our children. Their favorite was the story of Jesus walking on the water. They also loved it when we read about Moses.  This was in the 1970s.
If it were not for the kind donors to Christian Record, I do not know where I would be in my walk with Jesus Christ.
I was fortunate to receive the Christian magazine called the Children's Friend in braille when I was nine years old.  Sixty-five years later, thanks to donors like you, the Children's Friend is still being produced and distributed to blind children.
Donations through Christian Record made it possible for numerous people who are blind, myself included, to grow in Christ.