Each One Can Reach One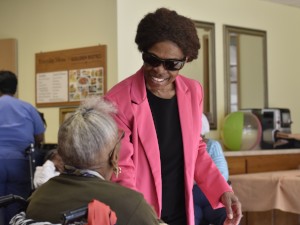 Welcome to the official website for the World Budget offering, emphasis: Christian Record Services, Inc. 
The theme for this year's Day of Giving is Each One Can Reach One. Consider today how your church can reach out to individuals who are blind. Alternatively, this is also a great opportunity to equip people who are blind in your church for ministry. 
DVD synopsis: Equipped with a recently-earned Ph.D., Leanora Ruff was making plans to re-enter the workplace. However, her eyesight began to fail rapidly. She lost vision in one eye, then the other one year later. After losing her eyesight, Leanora received orientation and life skills training, but she was spiritually hungry for something more. Leanora is a Christian Record audio services client who now reaches out in ministry in her church and community. She challenges all church members, sighted or blind, to learn how "Each One Can Reach One."
Videos
Poster
Bulletin Inserts
Bulletin Wording
Children's Story
Discussion Guide