Remember Christian Record on Giving Tuesday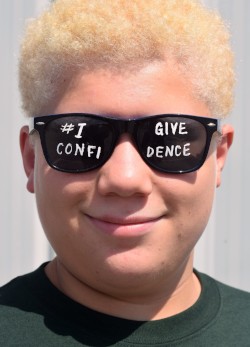 Christian Record Services for the Blind participates annually in Giving Tuesday and encourages everyone to consider the needs of others during the holiday season and beyond. Christian Record's Giving Tuesday campaign, #IGiveConfidence, highlights the organization's confidence-building programs and services. These include weeks of camp through National Camps for Blind Children, Bibles and Bible study guides, and free books and magazines for people who are legally blind.
The Tuesday after Thanksgiving, Giving Tuesday, is recognized by many nonprofit organizations as a means of paying forward good to others.
Consider giving the gift of confidence this Christmas. Pay it forward on behalf of your family and friends to your favorite nonprofit this Giving Tuesday, November 28. Never worry again about your gift recipients' favorite colors, sizes, or décor preferences because giving to help others is always in style. Click here to donate on Giving Tuesday and use our hashtag, #IGiveConfidence, when sharing this gifting idea with family and friends.