ACCEPTING SCHOLARSHIP APPLICATIONS NOW!
To apply for the scholarship click here.
SCHOLARSHIP RECIPIENTS ANNOUNCED
Christian Record Services for the Blind publicly announced the four collegiate recipients of the 2018 Anne Lowe Scholarship on Monday, July 23. "It was a difficult decision. There were many exceptional and deserving blind students who applied for the scholarship, but unfortunately we only had four scholarships to award," said Diane Thurber, president of the century-old-plus nonprofit and participant on the scholarship selection committee. "The selected individuals exemplify the goal of our scholarship program to empower the next generation to become all that they can possibly be."
The following Anne Lowe Scholarship recipients are listed in alpha order by last name.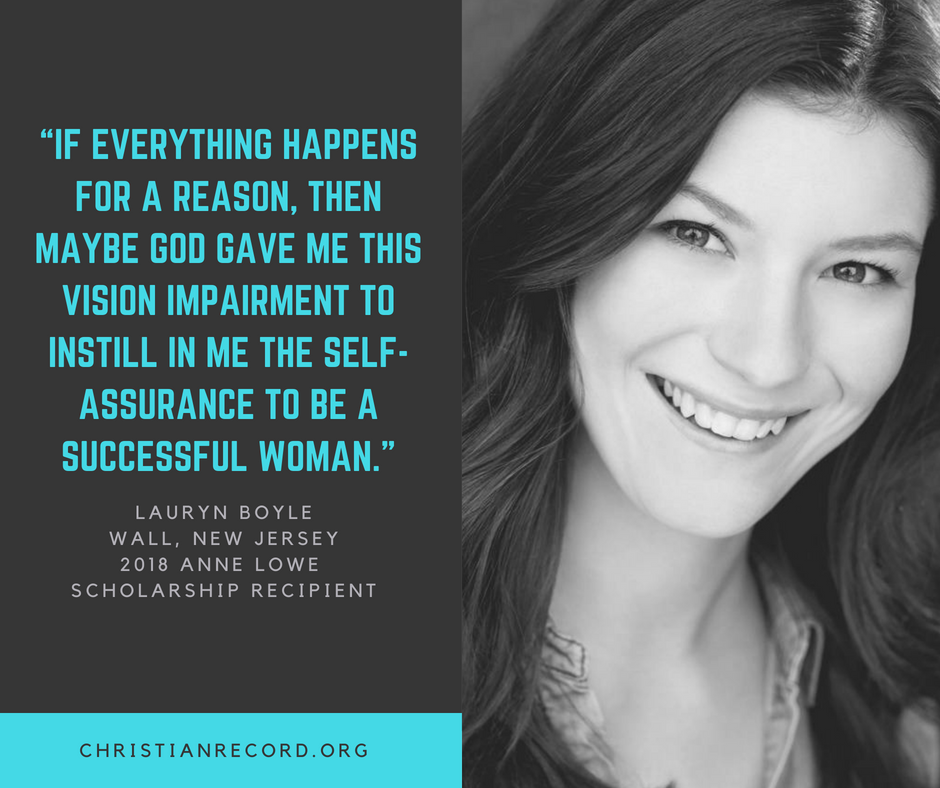 Lauryn Boyle has been accepted into several college and university voice and theatre programs. "Music helps me feel as if I have found my place in the world where people treat me for who I am," Boyle said. Her gift of music is something she shares with others through church and several performance theatres near and in Wall, New Jersey. Her future goal is to perform in opera and classical musical theatre production and then at some point establish an arts academy for children, including those with disabilities. "I have learned to confidently advocate for myself and my visual needs."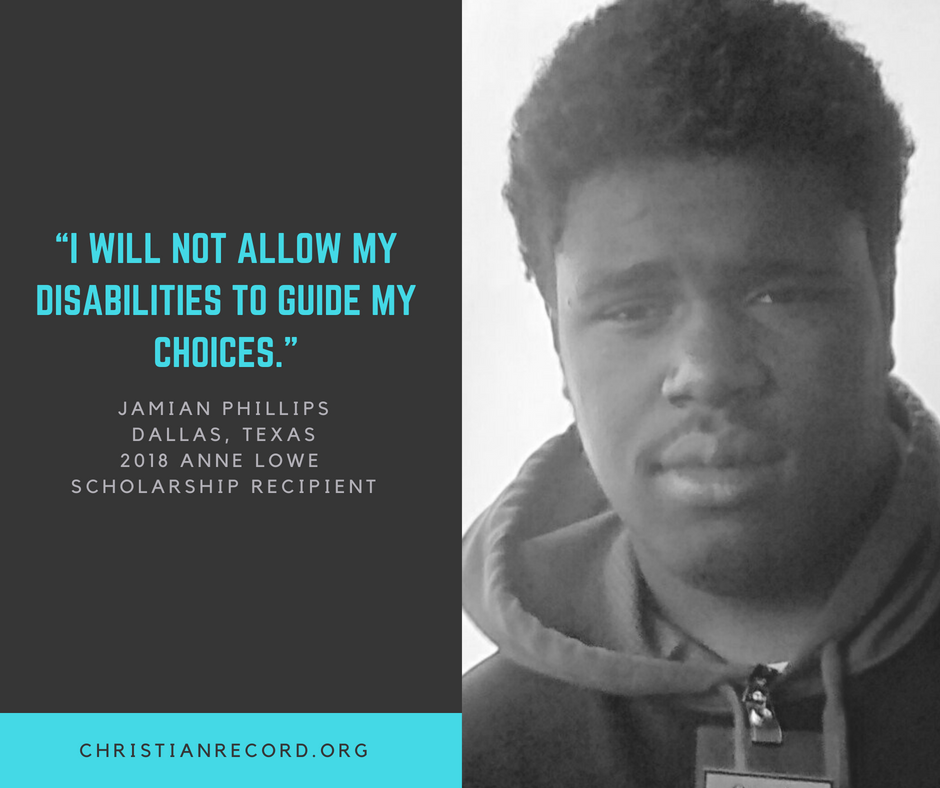 Jamian Phillips was a star high school athlete and model citizen in Dallas, Texas. He will be going to college this fall and plans to study business electronics. For a couple of summers he has volunteered for a nonprofit organization that works with inner-city children, providing them with breakfast and lunch, and activities while their parents are at work during the day. Phillips said that he found the work very rewarding. Of his vision loss he said that he will embrace his disability and not fear it. Nor, he said, will he allow it get in the way of his success.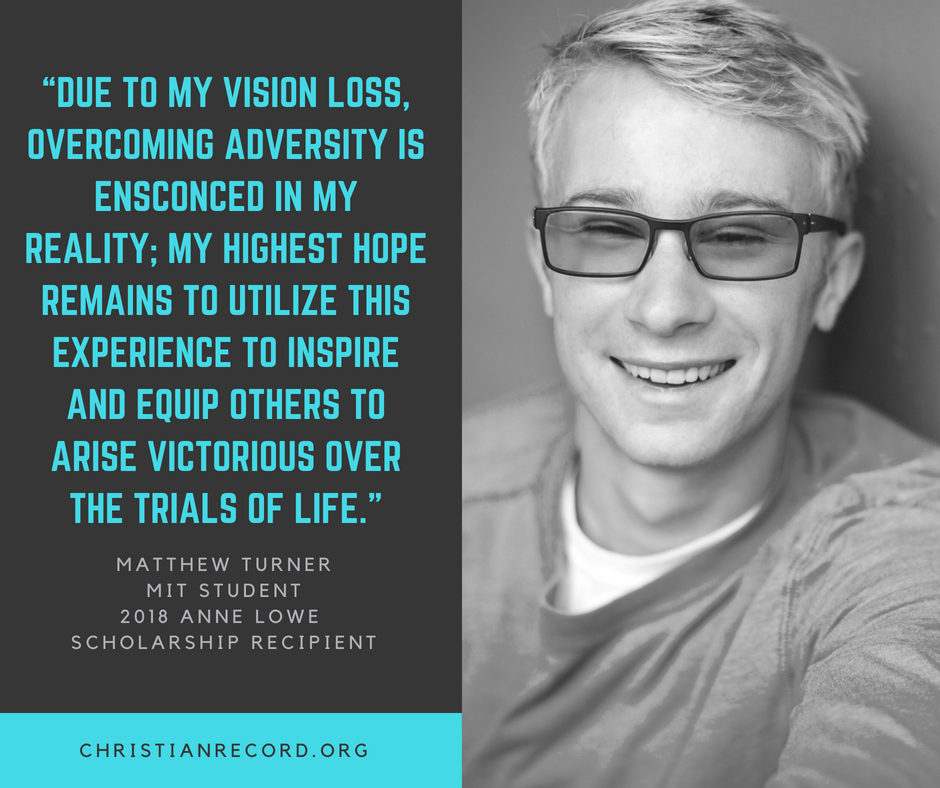 Matthew Turner is studying at the Massachusetts Institute of Technology (MIT) in Cambridge, Massachusetts. He's working toward a degree in mathematics with computer science and a minor in economics. His hope is to utilize machine learning and artificial intelligence to solve problems facing the world today. This fall, he will participate in undergraduate research on a technology to provide spatial awareness for people with visual impairments. "The end design goal is a product that utilizes artificial intelligence to provide real-time and proactive feedback to enhance the user's independence," he said. "For example, upon entering a restaurant, the device might suggest the location of an open table or prompt the user to greet a coworker from work."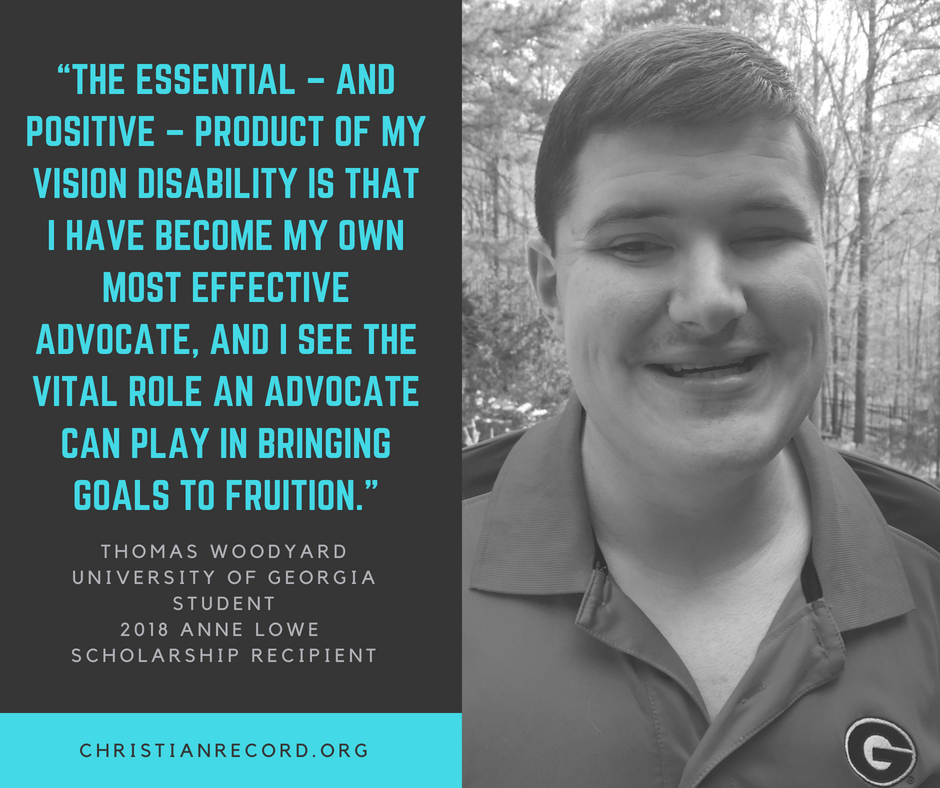 Thomas Woodyard is an International Affairs major at the University of Georgia, Atlanta. His ultimate goal is to obtain a Juris Doctor. Toward that goal he has traveled to Oxford, England, for study abroad classes in international law studies. He was the first legally blind student in 25 years to participate in Florida State University's College of Law Summer for Undergraduates in which students took legal writing courses and participated in mock trial simulations. Woodyard is also part of the National Federation of the Blind Pearson Changing the Channel Legal Mentorship program.
---
The Anne Lowe Scholarship is awarded to college students and is based on academic achievement, citizenship which is supported through reference letters, and verification of blindness. The scholarship is distributed in two parts during the school year. Tom Lowe established the scholarship in 1989 in the memory of his wife, Anne, who loved education and the mission of Christian Record. Donors may contribute to this scholarship specifically or arrange to set up an endowment of their own by talking with a professional Development Officer at Christian Record.